The Hartford Auxiliary offers In-House Catering. Hall rental and associated fee/donation is separate from the catering cost. All prices are subject to change and market availability may change selections.
The following fees will be adjusted when catering is for more than 75 people:
$100 will be added to cover the cost of paper products, eating utensils, pans and leftlover packaging, coffee/tea, sugar, creamers, 40 bottled waters, iced tea and seasonings.
$300 will be added for Auxiliary services, which include meal prep, serving and clean up of kichen and tables.

Leftovers will be the property of the client, unless otherwise specified.

Deposit of 50% of cost will be expected at the time of order. Deposits are non-refundable 14 days or less prior to event. Formal signed agreement required for order.



MENU
APPETIZERS
16″ Cheese and Fruit Platter with side of crackers (Serves 40-50 people) … $60

16″ Veggie Platter: includes carrotts, celery, cukes, peppers (Serves 40-50)… $50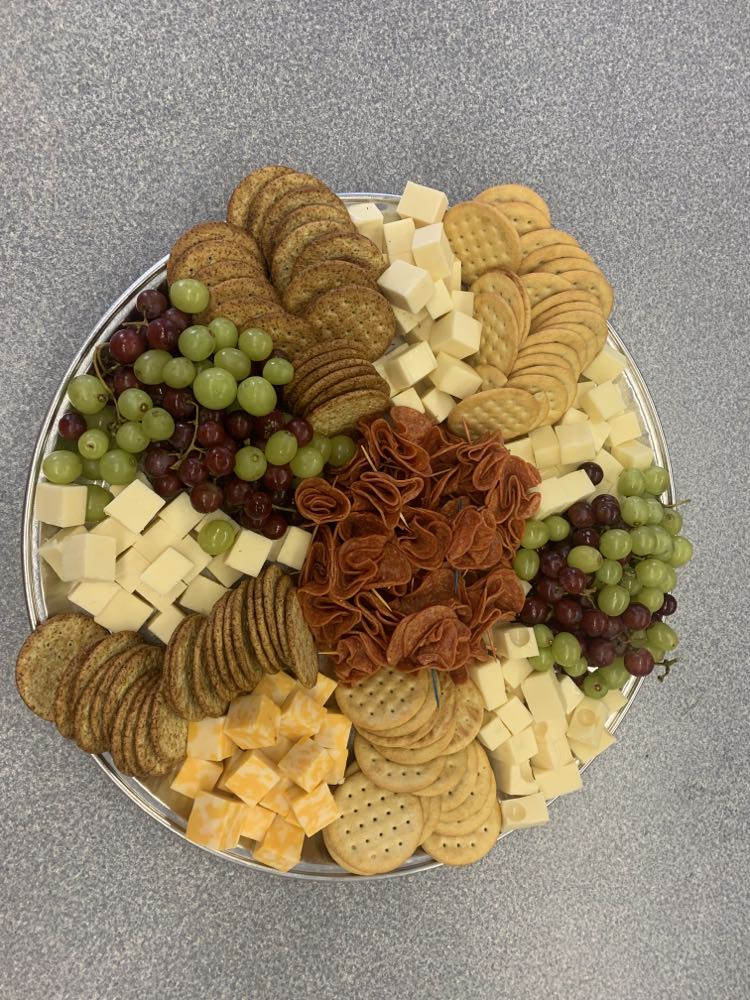 DRINKS
Water
Iced Tea
Lemonade
Hot coffee and tea
MAIN MENU SELECTIONS
#1 Turkey Casserole: Turkey and Gravy with bread stuffing and a side of mashed potatoes
(Serves 25)… $80
#2 Ham & Scalloped Potato Casserole: Made with or without onions
(Serves 25)… $55
#3 Sandwiches: Ham, Egg & Chicken Salad: 9 of each cut in half and served on white or wheat bread. Includes 25 individually wrapped variety chips. (Serves 25-30)… $53
SIDES
Macaroni & Cheese (Serves 25)… $40
Meatless Ziti (Serves 25)… $35
Baked Beans (Serves 30)… $20
Cowboy Beans (Serves 30)… $35
Mini Meatballs in sauce; tomato or BBQ. Add $5 for Swedish (Serves 25)… $30
Tossed Salad; lettuce, tomato, cukes with 2 dressings. (Serves 25-30)… $35
Cole Slaw; cabbage, carrots, dressing (Serves 25)… $20
Dinner Rolls with butter (Serves 36)… $18
DESSERTS
Cake Roll Platter; 2 sliced cake rolls (Serves 24)… $35
Dozen Cupcakes with vanilla frosting swirl; choice of chocolate or vanilla cupcakes (Serves 12)… $20
Brownie Bites & Cookie Platter (Serves 40-50)… $30