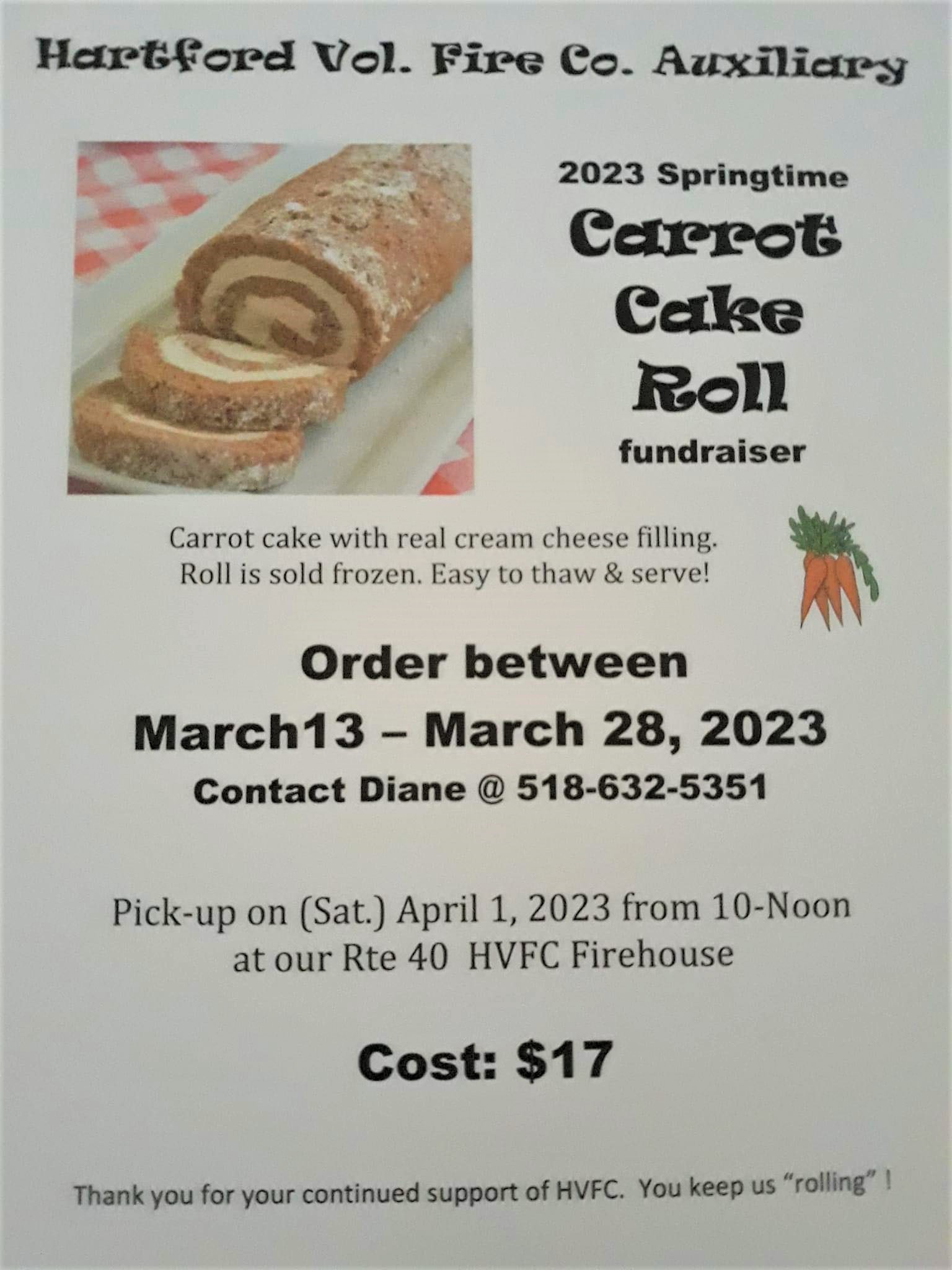 The Hartford Vol. Fire Co. Auxiliary's 2023 Carrot Cake Roll Fundraiser is underway. Carrot cake with real cream cheese filling. Roll is sold frozen. Easy to thaw and serve. Cost is $17.
You can order between now and March 28, 2023 by contacting Diane at 518-632-5351.
Pick-up will be on Saturday, April 1 from 10am to 12pm at our Route 40 HFVC Firehouse.
Thank you for your continued support of the HFVC. You keep us rolling!